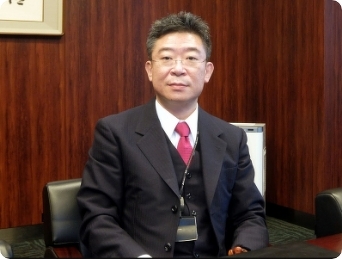 The origin of Kobe Shipping Group is Tanabe Koun Co., Ltd. which was founded by Kikuo Tanabe about 60 years ago.
Later, in 1973, Kobe Shipping Ezenshi Co., Ltd. was established and expanded its business from Korean crew dispatch services at the time of its establishment to ship ownership, time chartering to NYK Line, expansion of manning business, and overall ship management services.

In 2006, we established Hinode Kosan Co., Ltd. specializing in manning and providing ship owners in Japan with manning of Philippine, Chinese, Vietnamese, and Korean crews.
In 2008, we spun off our ship management division and established a new company, Kobe Ship Management Co.In 2010, the head office building "C-Clissance Kobe" was constructed in Nada-ku, Kobe City, to further improve operational efficiency.

Kobe Shipping sold its shipbuilding business to a Singaporean company in 2021 and withdrew from ship-owning business, but will continue to be responsible for the management of group companies,In 2022, we will complete construction of a rental condominium, "C-Clisance Nishi Okamoto," and change our business format to real estate business.

In April 2023, we will celebrate our 50th anniversary thanks to your support.
We will continue to contribute to the development of the shipping industry as Kobe Shipping Group, and to the development of the region, mainly Kobe, as a new real estate business.
---